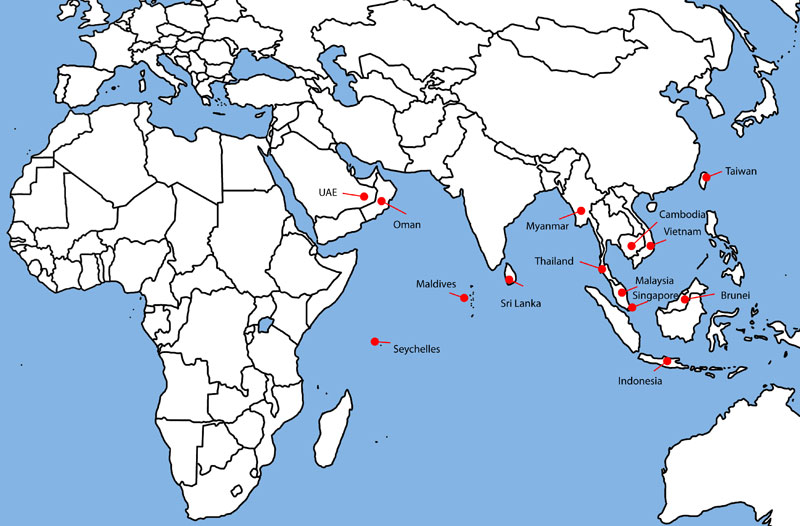 Today, Menlon Agency Pte Ltd is a leading, long and well established stationery wholesaler, importer, exporter and manufacturer's representative in South-East Asia countries.

Menlon Agency Pte Ltd was founded by Mr Goh Sin Min who started with a small retail stationery office supply shop under the name of Melon Traders in 1977.

Foreseeing that there was a great potential in the stationery market, he had taken up the stationery sole agency brands in 1981 and eventually established his own house brand SUREMARK which has become one of the popular brands in the stationery trade today.

Our products are currently exported to over 15 countries covering ASEAN & Middle East.

SUREMARK Stationery Products are OEM from well established manufacturers in Germany, Japan, Taiwan, Korea, China, Indonesia, Malaysia and etc.

As years went by from 1983 - 1985, Melon Traders took up sole-agency for SHINY STAMPING PRODUCTS, BINDERMAX FILING PRODUCTS, STZ STATIONERY PRODUCTS & ETONA STAPLERS for most of the ASEAN countries and other parts of South-East Asia countries.

Melon Traders was converted into Menlon Agency Pte Ltd in the year 1989 with 10 staffs. Today, Menlon Agency Pte Ltd has more than 35 staffs serving our stationery trades.

Menlon Agency Pte Ltd have participated in many exhibitions for the past many years for SUREMARK Office Stationery Products in Singapore, Malaysia, Vietnam, Indonesia, Cambodia and Dubai which resulted in the increasing demand of our stationery products.

Between the years 1995 – 1996, Menlon Agency Pte Ltd has also established branch office in Johor, Malaysia and Vietnam doing the same stationery business operation as in Singapore. In 2012, a new partnership had been formed in Jakarta finalising Menlon's presence in Indonesia. This will exponently increase our product distributions in the market.

We have in 2007 moved into a bigger office and warehouse at Pandan Crescent off West Coast Highway occupying about 30,000 square feet with more than 3 million US dollars of inventory stocks to ensure our continuous and ready supply to our regular customers.

We will continue to develop and excel more new SUREMARK Stationery Products to cater our customers' need in the years ahead.